We all known the magic Ruby Slippers which transport Dorothy – who's been ignorant of their magic powers while wearing them for the better part of her journey – back home at the end of "Wizard of Oz":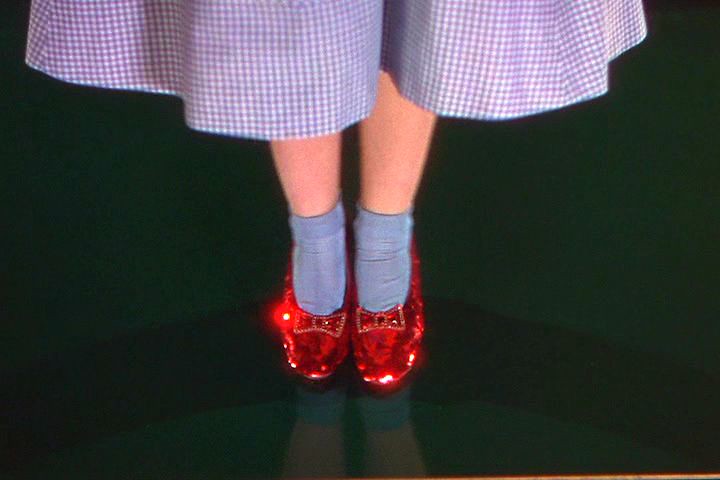 A bit less known might be "The Red Shoes" of Hans Christian Andersen's 1845 fable of that title, who bear their wearer – not home, but to their doom – ingeniously amalgamed into a ballet-themed movie by Powell & Pressburger in 1948: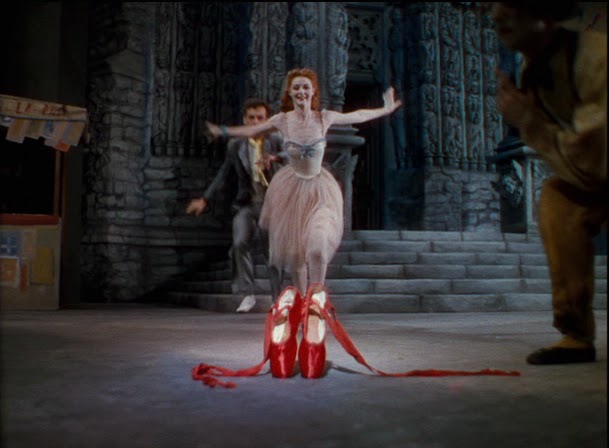 Movie-makers of today: watch and learn, is all I can say.
The pope on the other hand (foot!) does not wear Prada, the pope wears Christ: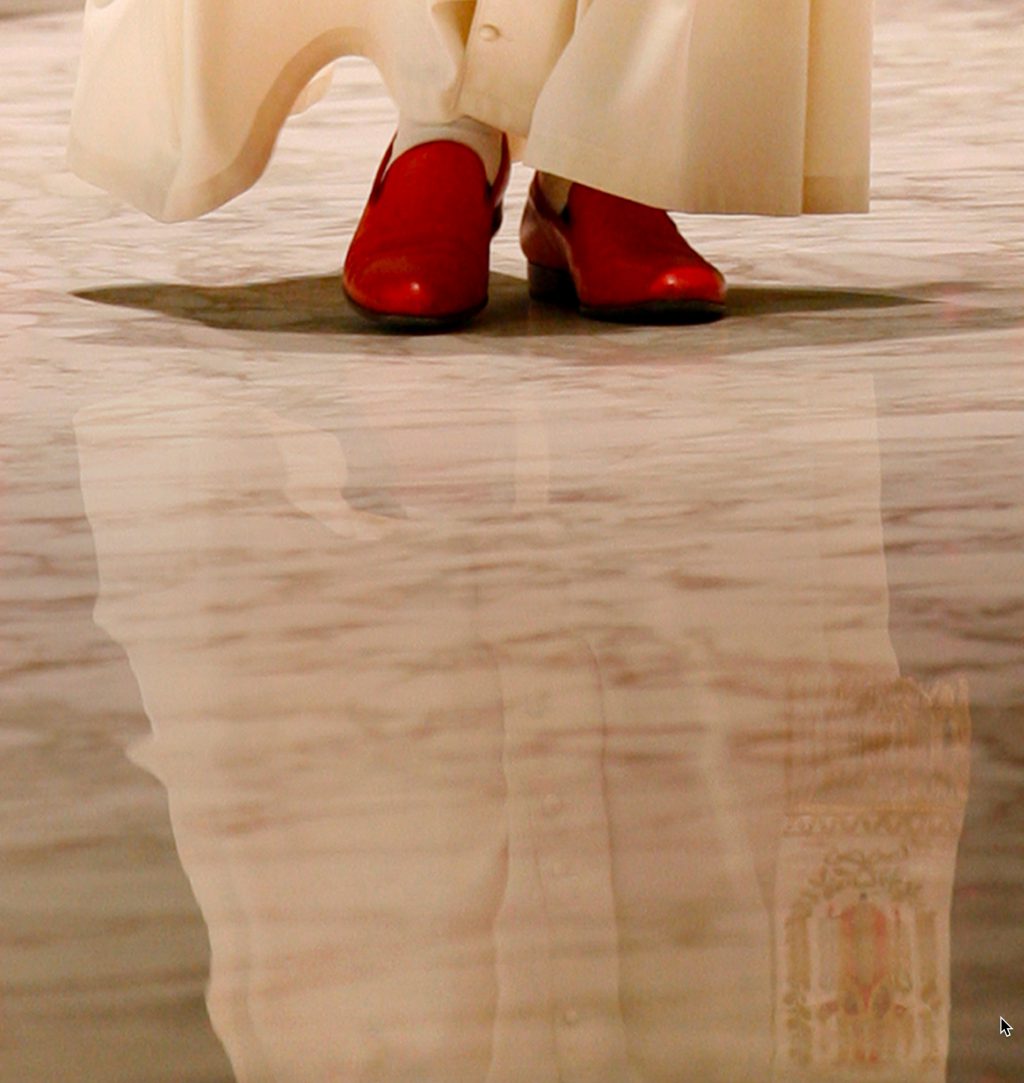 In yet another inspiring analysis on aeon.co, the question of how one of the oldest technologies of humankind acts as a symbolic foundation for human identity and has both enabled us to explore otherwise unattainable terrain as well as distanced and estranged us from earthly contact ("down to Earth"?) is discussed.
Personally, I prefer a fluffy approach to the ruby slippers. The home office movement has opened the possibility to a "fuck it" attitude towards work day fashion, for example like so: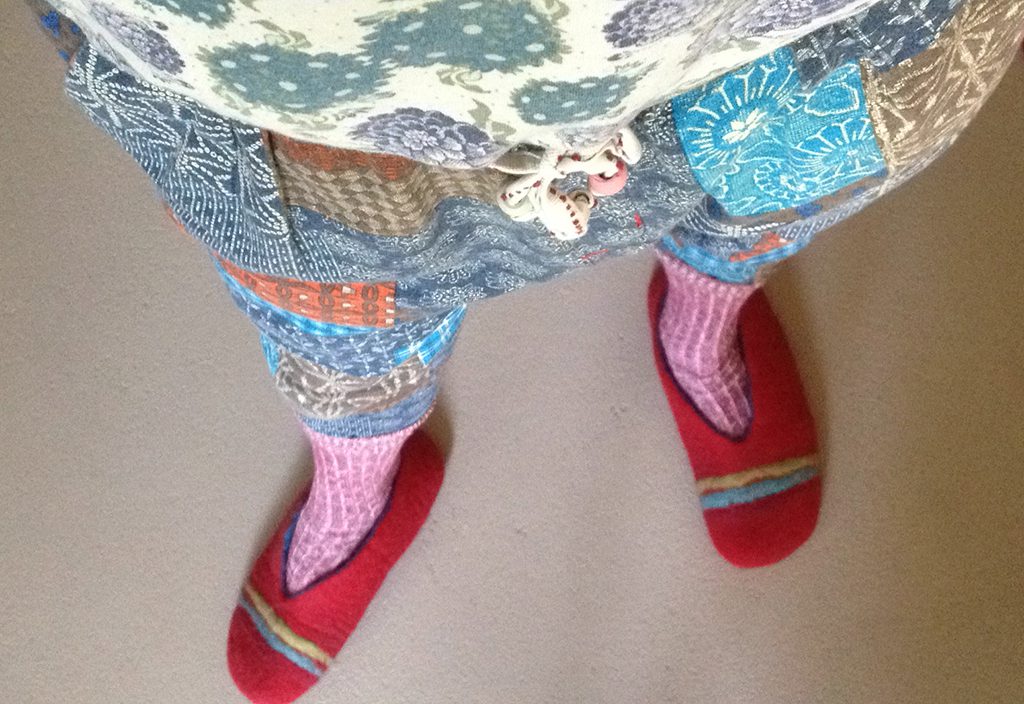 "Ruby" felt slippers by Lieberfilz, Berlin, socks by Red Wing Shoes, lounge pants by unknown korean designer, sweater by Kapital, Japan.
Put on those red fluffy slippers and dance the blues! (long time no see)
Category "hands" has to be read "feet/legs" this time!