After last year's pandemic (out)break, 2021 was again an Impulstanz year! The legacy of founder Ismael Ivo lives on. "Does it dance?" is not the question here – it does!
The weekend started with ALEXANDRA BACHZETSIS / Private Song, by whom I was rewarded to assist in opening the zipper of the latex dress during the performance 🙂

We continued with TRAJAL HARRELL / Maggie The Cat, by which we were unanimously underwhelmed. Maybe having read "Cat on a hot tin roof" would have helped. Maybe not. In the meantime we'll practise our duck-walk …

The anti-climax came in the very end and was provided by MEG STUART / DAMAGED GOODS, supposedly one of the prime performances of the festival. Also the first ever Impulstanz performance I had to leave before the end, because it was so unbearably banal.

Funnily, others felt the same way apparantly (only I don't stay until the end to "buh" them – the dancers are not responsible for bad choreography or lack of inspiration by the choreographer):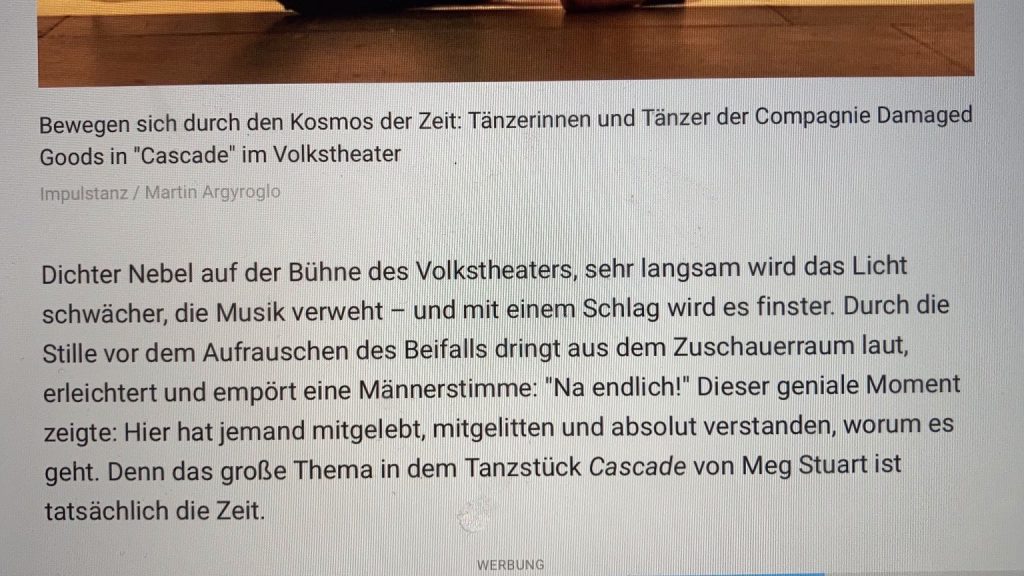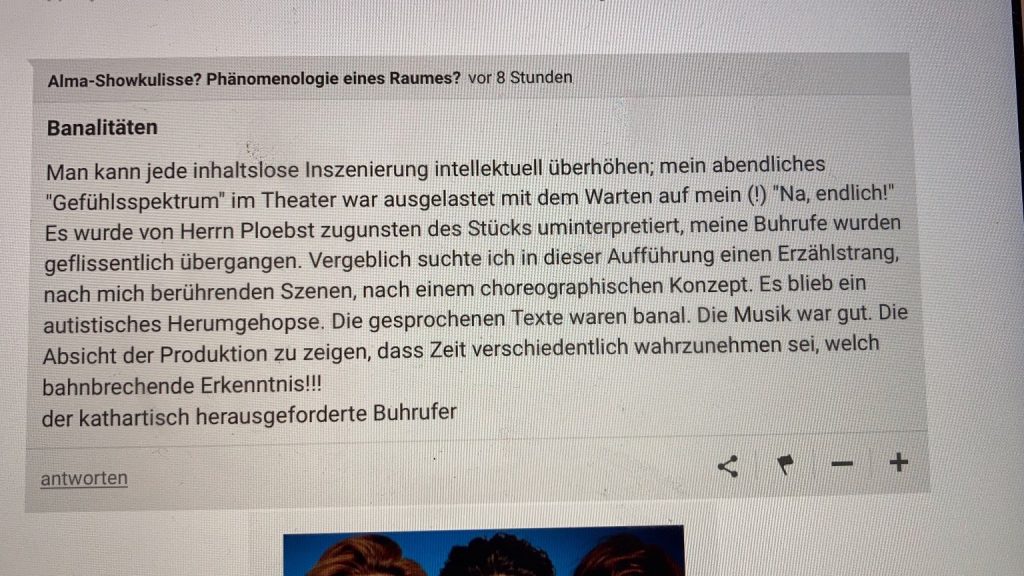 Not surprisingly, the highlight was to be found in what Impulstanz calls "[8:tension] Young Choreographers' Series", this time sampled through SOPHIA RODRÍGUEZ / Ostentation Project. 1,5h of pure fabulousness from 23:00-0:30 at Schauspielhaus, complete with life size inflatable jumping castle (with bunny head!) in the end (it's in the golden bag, believe it or not 😉 ):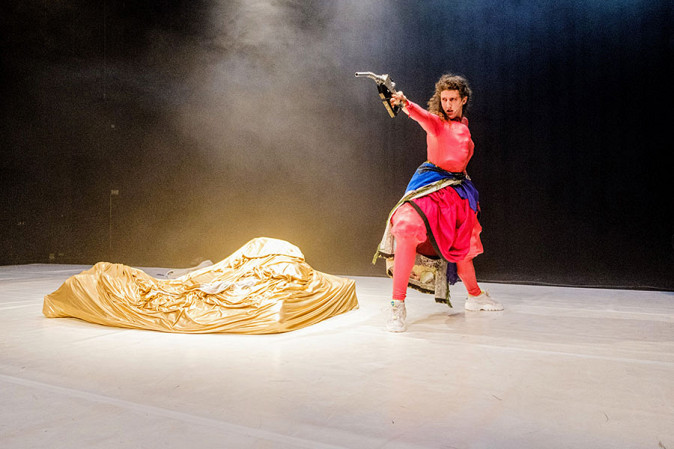 Category "hands" to stand for "legs/feet" in this case.